We offer a comprehensive and wide-ranging individual self-assessment service which will save you valuable time and reduce the burden that comes with completing your tax return by yourself.
Subject to certain exceptions and exemptions, income tax is chargeable on all income arising in the State to individuals, partnerships and unincorporated bodies. For example: Rental income, dividend from shares, freelancer, contractor or RCT contractor.
See what our clients have to say about us
Customer reviews
With over two decades of experience, we have tirelessly built a reputation on the reliability, integrity and success of our work.
Latest Updates & Resources from TaxLink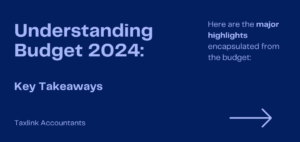 Budget 2024 introduces tax reliefs for landlords, lower income tax, increased VAT thresholds, R&D credit boost, and eco-friendly incentives.
Read More »